Pfaff 580 Iron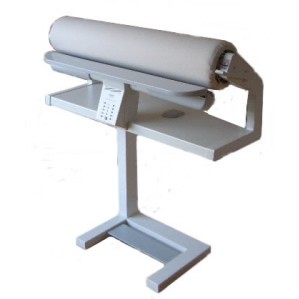 Industrial heritage makes the Pfaff roller press 580 the most cost and time effective press on the market, maybe that why it's a best seller. Ideal for medium and smaller size laundry rooms, where speed and quality of pressing is essential and YES its a steam roller press….!
Experience the ultimate in ironing comfort!
Anyone who has ever worked with a Pfaff roller ironer can't imagine ever doing without it again! Only Pfaff has two open heating shoe ends, ideal for ironing tubular pieces.
The Pfaff 580 roller press has a massive 85 cm (33.5 inch) roller…. castors for easy movement and collapses to vertical position for storage.
You can comfortably control roller speed and pressure with the foot pedal.
Sheets and tablecloths are child's play, thanks to the larger ironing surface. The big collecting table means that everything stays smooth and practically folds itself!
3 steam levels to choose from! The steam is distributed evenly from below for good fabric penetration. Even the most stubbon wrinkles just disappear. You can choose between constant steam or just a burst of steam, as needed.
All it takes is one minute, and your Pfaff roller ironer is ready to go. The steam comes from below for good fabric penetration. Even the most stubbon wrinkles just disappear, It is no longer necessary to dampen your laundry before ironing.
With this Pfaff roller press 580 there is no danger of unwanted shiny spots and even rows of buttons pose no problem for the soft, highly-elastic roller
The heating shoe lies below, as on professional hot mangles. Heat distribution is perfectly even. Even the most demanding fabrics are smoothed gently and easily.
After ironing… fold the roller press ironer together and roll it away. It takes up about as much space as a chair and includes a handy cover…
Dimensions of the Pfaff 580 roller press
Unfolded wide 94 x deep 40 x high 105 cm.
Folded wide 52 x deep 40 x high 100 cm.
Specification
Roller width 85cm (33.5″)
Working height 88cm (35″)
Ironing width 83cm (33″)
Shoe diameter 85mm
Roller pressure 600N
Ironing speed 1.25 to 3.58 meters per minute
Thermostatic temperature control
Max Power 3.3 kW
Water tank capacity 1.3 litres Steaming time 60+ minutes
Voltage: 220 / 240 v
Weight 39 kg
Adjustable steam settings
Adjustable roller speed
Water level lamp indicator (when 10% water is left)